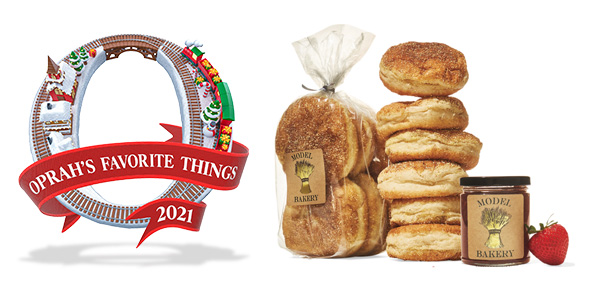 Oprah's favorite thing 2021!
"I dare you to find a better English muffin than these! I've sent them to just about everyone I know, I even travel with them. The crunchy -yet-fluffy muffins have made my list before, but now they ship with homemade strawberry jam." —Oprah
Mini Model (Yountville)
Friday-Sunday 6:30am-12pm
Napa (Oxbow)
Monday-Friday 6:30am – 4pm
Saturday-Sunday 7:00am – 4pm
St. Helena
Sunday – Thursday 6:30am – 3pm
Friday- Saturday 6:30am – 4pm
NOTICE
All locations are practicing social distancing parameters and still have curbside pickup.
Please check for our curbside menu for St. Helena or our curbside menu for Oxbow.
Our website is open for shipping but check the notice due to high volumes your shipping date may be delayed.
Thank you for supporting us during this challenging time!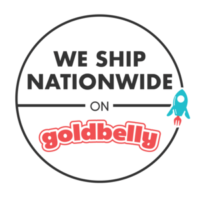 A NAPA VALLEY DESTINATION
For almost ninety years The Model Bakery has been a Napa Valley mainstay, serving discerning residents and visitors alike. Offering the best breads, pastries and coffee, it all began at the flagship Main Street location in St. Helena, then branched out to the Oxbow Public Market in Napa and is now operating in the newly opened Mini Model in Yountville.
–
CHECK OUT OUR DELICIOUS PRODUCTS
–
The
MODEL BAKERY
offers a wide variety of delicious products — from
COOKIES to BREADS, and CAKES to LUNCH ITEMS!